First revealed on Instagram by @doriwaymer, evidence has leaked that the Trump campaign team posted a casting call to Backstage for black males aged 22-35 to attend his rally in Tucson for $250 each.
Other requirements included wearing Trump gear and participating in the rally (Though that was a given).
Backstage is a platform used by freelance actors, models and other entertainers to find gigs.
Incase people think this is photoshop, you can Google it yourself. Here is a video below for when that eventually gets removed from Google.
According to inside reports from Today's Five sources, the posted ad was supposed to be on the backend. Aka the area where only listed guild actor members can access.
However, since the offer was only posted for $250, it ended up on the front end for the general public to apply for.
@doriwaymer reached out to Backstage about the Trump listing and received a reply that the ad was removed from the website. Under the terms that there was no entertainment aspect of the listing.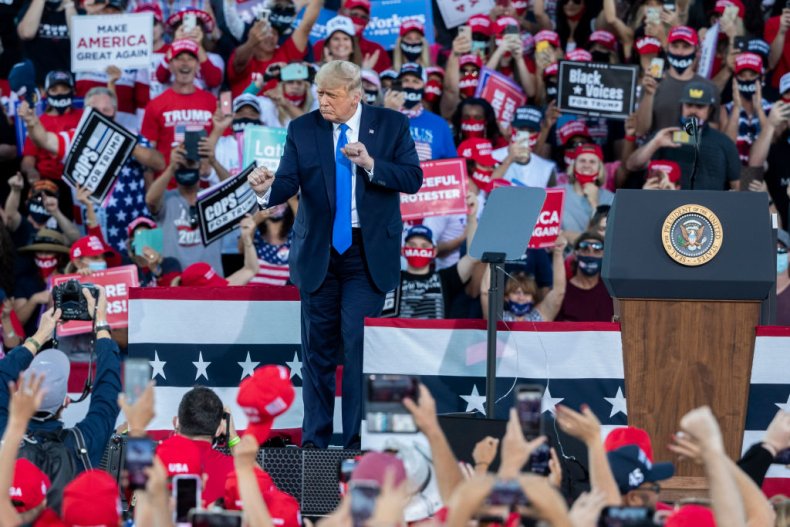 Here is the full caption written by @doriwaymer:
"I don't usually post stuff like this directly to my page but I'm just beyond shocked. I'm an actor and have been out of work due to the Coronavirus since March. I don't know what pushed me to go look at backstage this morning, but I logged on and found this while scrolling. While millions of actors and artist have been unemployed for months and are facing at least another 8 months of an industry shutdown due to the pandemic, the Trump campaign is using Backstage (a platform actors and artist use to find auditions and jobs) to find and pay black people to attend his rally's. BIG YIKES…… PLEASE VOTE! Vote like lives depend on it because at this point, they do! iwillvote.com
Lil update
"Hey Dori! We just wanted to reach out and give you an update on your recent post. Thank you for the concern about this posting on Backstage. This notice was never approved by Backstage and was removed within a couple hours for violating our policies. We do not allow casting notices promoting attendance to promotional events, they must have a performance component." -backstage
Boom"