So you missed out on United Airlines (up 31% this past week), and you missed out on Royal Caribbean (up 49% in the past month). And these ones hurt because they were so obvious. You knew that these companies were worth more than $17 a share, but you passed on it anyway and now they are skyrocketing back to $70 land. So you missed the wave on the airline and cruise line boom, that's ok, because there is still one more industry that is still hurting from the pandemic that is still poised to make a comeback. Retail. Macy stock, invest before it blows up too. It is going to fill the whole in your heart from missing out on United, Royal, and all the other blue chips that went back to normal.
As of now Macy stock (morning of 5/27), is up to $6.60 per share. This is after an after-hours increase of .52 cents. But still this is a stock that was holding strong at $16-$18 per share right before the pandemic. Do you think it will actually go below $5.50-$6? I don't, and neither do experts, they say it has a fair value of $17.60.
There isn't much to lose here just a lot to gain. Even if you are in it for the long game, Macy stock was over $22 a share this time last year.
Why Should You Invest In Macy Stock?
1. Stores Will Continue To Open
"The department store chain said on Thursday that it will begin reopening stores on Monday, starting with 68 locations of its 500 namesake stores, gradually ramping up from there. The company expects all stores will be open in some manner by mid-June, depending on what local authorities allow and the trajectory of the pandemic." – Fortune
Macy stores are reopening around the country and they show no signs of slowing down. They are following all state regulations as far as restrictions go, but rest assured Macy's is committed to getting the brick-and-mortar locations back up and running ASAP. Which is great news for investors. The sooner stores open, the sooner it's all back to normal.
2. Americans Want To Get Out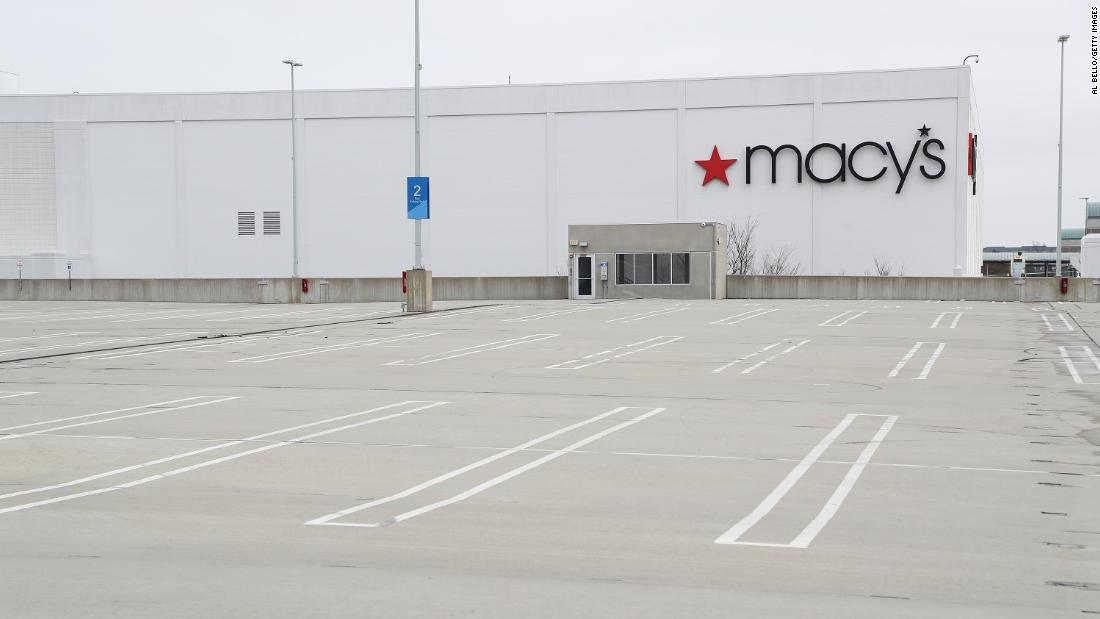 To tag on to the first point, Americans are getting SICK of being stuck inside. And even when their state lifts their ban, there may not be many options to go. By default Americans will end up going to places that have hastily reopened. Even if it is just to go somewhere that isn't home. Macy's will be an option for these people. And the store should experience higher foot traffic because of it once we get into the summer.
3. Schools Will Be Opening Up
After months of school closures and online classes, schools across the country will be opening up in the coming weeks.
Where do kids get all their school uniforms? Macy's!
Also, we can look forward to 4Q as well. Considering Macy stock always is on the rise in the holiday season. Here is a look at what they reported last holiday season.
"Here's what Macy's reported for its fiscal fourth quarter compared with what analysts were expecting, based on Refinitiv data:
Earnings per share, adjusted: $2.12 per share vs. $1.96 per share expected
Revenue: $8.34 billion vs. $8.32 billion expected
Same-store sales: down 0.5%, on an owned plus licensed basis, vs. a drop of 0.9% expected" – CNBC
4. Malls Will Be The Safest Place To Shop
Social distancing obviously will be a key component to all the re openings, luckily Macy is the biggest mall tenant in America. Owning a whopping 6.2% of all mall square footage across the country. Most of these locations are also side entrances with multiple floors, they will be easy to access without even having to go through the mall.
5. CEO Reports Seeing Heavy Online Traffic
"U.S. e-commerce sales have been up an average of about 49% daily from April 1 to April 23 compared with a baseline period of March 1 to March 11, according to data from Adobe Analytics. And as consumer spending in the U.S. tumbled a record 16.4% in April, nonstore sales, which includes online retailers, saw growth in their category of 8.4%." – CNBC
If you are concerned about whether or not to invest in Macy Stock, rest assured that even though the physical locations have been closed, there is plenty of revenue coming in from online sales.
6. Sales To Get Rid Of Old Inventory
"Macy's, which says it is looking at plans to reopen its entire fleet over the next six to eight weeks, is making similar adjustments (an attractive channel to clear unsold store inventories in the future, particularly after the reopening of the economy, given people may have less money to spend on fashion and apparel)… It's adding sanitizing requirements at beauty and jewelry counters, and ending some up-close services entirely, such as bra fittings." – MediaPost
If there is anything the American people love more than shopping, it's a good deal. Expect to see Macy's right back where it's supposed to be at. Invest in Macy stock, it's the safest bet on the market right now.
Check out our other hot stocks for this week: