After an announcement of a presidential campaign, and the lunacy that followed after, Kim Kardashian has filed for divorce from Kanye West. Insiders from Today's Five report – 8:03 PM (PT)
Not that we weren't expecting this.
Update 12:20 AM (PT) Scroll down for Drake rumors, updated from outside reports
For reasons that we will likely never understand, Kanye West decided to announce to the world that him and Kim were considering aborting their first daughter. We will also never know if it is true that Kim was considering abortion.
What we do know, is that making that kind of statement is insane. You already had the kid. One day she is going to grow up and hear that you said that. Even if it is true why bring that to light?
Understandably, Kim was furious.
Attention To Abortion Talks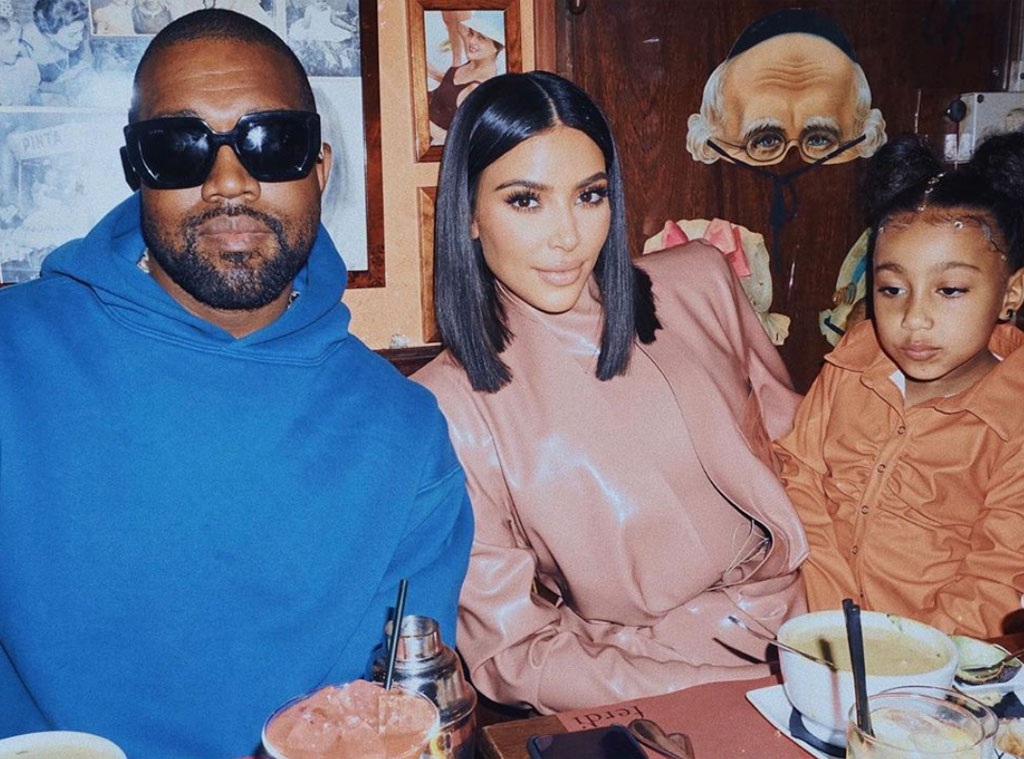 "The source said that Kardashian 'lost her s**t' when West stood on stage and tearfully screamed about the abortion discussion the couple had had prior to deciding to keep their daughter.
According to the source, West later told Kardashian and her mother, Kris, that 'the only reason he said that was because he knew that he needed something big to get the attention on his campaign.'
West also allegedly told Kardashian that 'she should know the game by now.'" – DailyMail
If the 'game' includes your daughter as one of the pawns, it's possible that Kim doesn't actually know that game. But according to Kanye that's all it was. A grab for attention. He found out however that unfortunately, the entire country doesn't care that much about your abortion discussions. So he took it another level.
"He referenced that moment on Twitter, writing, "Kim was trying to fly to Wyoming with a doctor to lock me up like on the movie Get Out because I cried about saving my daughter's life yesterday."
Among the other topics Kanye addressed online, he claimed Shia LaBeouf "never showed up" to a supposed photoshoot for his Yeezy partnership with Gap, and said Vogue editor-in-chief Anna Wintour looked at him "like [he] was crazy" for collaborating with the brand." – Source
Presidential Campaign "Rally"
Allegedly this "rally" has been the final straw for Kim Kardashian.
"An insider said, "Kim is mortified. She has desperately been trying to help Kanye, keep him calm and prevent him from having any public meltdowns. The family believe he is having a bipolar episode. He won't take medications because he feels they make him less creative. But go out and say that about [their eldest, daughter] North is shocking. Kim is devastated. She's worked so hard to help him, but she won't let him do this to their children." – Source
A few things that were mentioned by Kanye-
Kim and her mother had both drugged him and tried to "lock him up"
The movie "Get Out" was based on him
Harriet Tubman didn't free slaves, she was paid by white men to find cheap labor
Kim had pills in her hand ready for him
Then he talked about his dad and cried
Drake Rumors
Numerous reports have been circulating that Drake and Kim have been "messing around". The two Calabasas neighbors have supposedly been seen under a few suspicious situations.
Most notably, the rumor that Kim was seen living Drake's mansion wearing an OVO sweatshirt.
First the Kylie rumors now Kim? If this is confirmed true Drake is really making his way into the family.
Next album should be fire.