FuckJerry has now lost over 800K followers in this last week alone. There may be a boycott against FuckJerry right now. But that doesn't mean people are giving up memes. Accounts like Grape Juice Boys and AdamTheCreator are cashing in on the FuckJerry spiral.
After the FyreFest documentaries came out FuckJerry got absolutely attacked
" A quick glance at the Fuck Jerry Instagram account revealed it to be a goldmine of plundered content. From ads for Comedy Central created using stolen tweets to promote Broad City and Corporate to branded Fuck Jerry merchandise using stolen memes, Jerry Media has grown to a multimillion-dollar marketing company. Journalist Megh Wright uncovered examples of comedy writer and actor Ted Travelstead's tweets being used on Fuck Jerry's Cards Against Humanity knockoff game. Travelstead was initially flattered by the attention until he realized they were using it to make a profit and that none of the proceeds were going to him. "  –Laughspin
Bloggers from every corner were coming after FuckJerry for his stolen content. And every blog post of course came with thousands of new angry Instagram users.
Then shit really hit the fan. Celebrities got involved.
Oh, and apparently these guys are scumbags anyway-
" My DMs filled with messages from comedians, writers, directors, actors, animators, and others whose content had been stolen by FuckJerry and were excited to see the movement take off. A man who said he'd been bullied by one of the FuckJerry guys during childhood reached out to tell me it was "personally validating" to watch the campaign's popularity. " – Vulture
I don't know if it's fair to judge them personally off of one guys experience with one of them in highschool, but fuck fuckjerry.
The public hasn't been nice:
Neither have comedians:
All I really care to say is my opinion on this was the same as when doctors came out and said football was bad for your head. I thought everyone understood this what was was going on. That's why I always followed Grape Juice Boys. FuckJerry sucks anyway if he considers himself a curator he's a shitty one. It's more like a pin up of super PC memes that won't scare off advertisers. No thanks.
FuckJerry posted pics that he screenshotted from twitter or Reddit and just posted them. He even admitted this was his process in that Netflix documentary Instagram Famous or whatever. He even referred to himself as a curator. If anything I was jealous, didn't consider him a thief. But… it wasn't my content.
If anything I hated him because he stole something I consider an iconic image, and that is actual theivary to me.
The real reason I was against FuckJerry before all this was because I followed him because I thought it was funny he had the classic NYC pizza place paper cup logo as his profile. Then he tried to sell it…
I didn't know much about him but I know that was NOT his logo and I hated that he made me now hate a logo that used to remind me of my childhood.
Fuckfuckjerry… I guess technically I unfollowed him for stealing too…
So would these artists have had a chance to claim that FuckJerry stole their work if massive amounts of Instagram followers hadn't decided they all hate FuckJerry now? There must have been a reason that all these celebrities jumped on. They must have wanted to, but didn't expect people to agree it was actually stealing.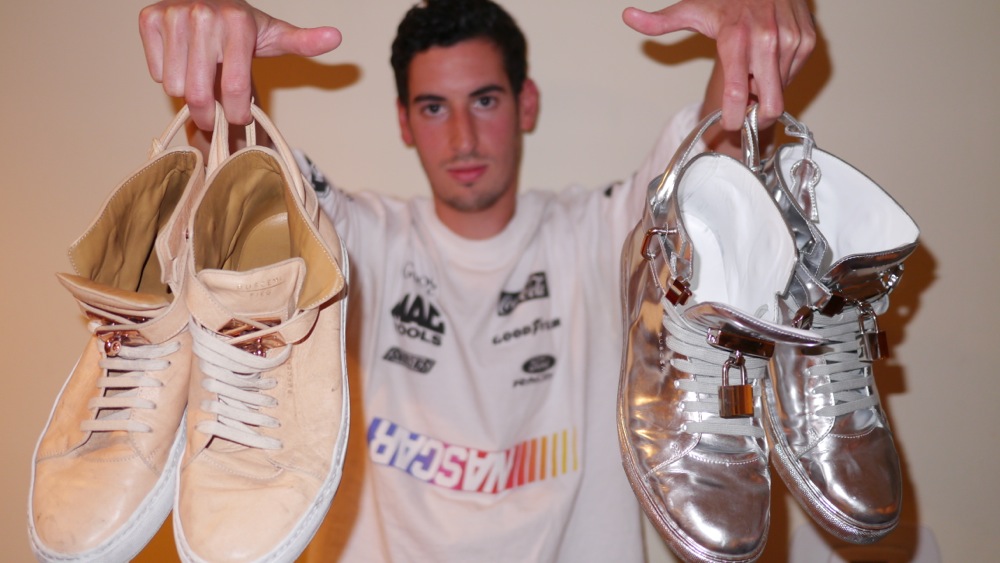 FuckJerry did this to himself by showing his dumb ass face and trying to flex like he had an actual career instead of being smart and realizing he found a loophole and staying hidden. He could still be making 50K a post right now…
It raises the question, if FuckJerry never showed his face and made people jealous with his segway and studio apartment/office, would this domino effect have started? Maybe that is what accounts like Grape Juice Boys and AdamTheCreator do right.
Who Is Benefiting Most From This? Grape Juice Boys
Since the FyreFest docs came out they surpassed 1M. They are at 1.4M now. 600K+ since before the FyreFest docs. That's like a 30% increase. Where are Grape Juice Boys getting all of these followers from? Only makes sense they are ex-FuckJerry followers looking for a new home.
Grape Juice Boys are doing it right though. They could be stealing the content, they could be making it, I have no clue. And apparently no one cares to investigate if you never show your face and just continue to make self-deprecating memes as if you aren't making millions.
And these guys are impossible to find information on when it comes to anything personal. From Google you can gather they are muscians? Or they own a label? It's definitely something to do with music they are doing on the side.
Not gonna lie… the the fact they are attempting to merge their meme making with their beat making and it kind of works is a little inspiring.
Yes they have a SoundCloud I will link you chill – Grape Juice Boys
Oh and they sell merch (surprise)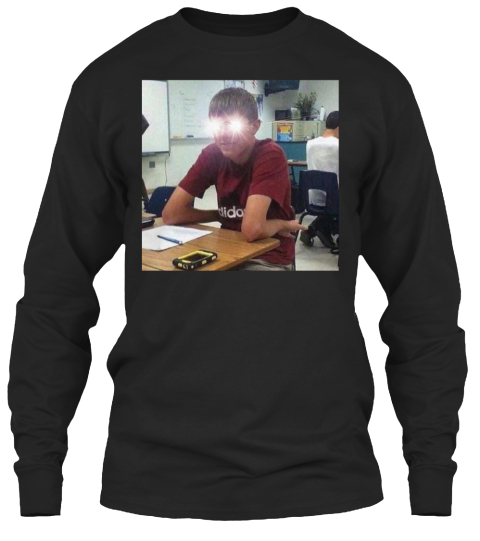 If you wanted to buy it …. https://teespring.com/shop/
So can we trust that the Grape Juice Boys are the real deal? The meme account we deserve? Or are they just stealing content like FuckJerry and keeping their head down?
The consistency in their style, which is edgy, self-deprecating, and lonely, leads me to believe this group is an authentic meme creating trust. And until I am proven otherwise I will continue to believe that about Grape Juice Boys.
But I'm an optimist. I will leave you with this:
More Instagram Influencer news Supreme Pattys Girlfriend