"Gender reassignment surgeries have been deemed "non-essential" by most health providers, including the UK's NHS, for trans people these surgeries can hugely reduce gender dysphoria and improve quality of life.
As the coronavirus pandemic spreads, more and more trans people are taking to Twitter and Reddit to share their frustration at having long-awaited healthcare cancelled." – Source
The coronavirus pandemic has taken it's toll in various forms to almost all groups of people at this point. The trans community however feels they are not being heard. President of the American Transexual Alliance (ATA), Tammy Sparks, has been encouraging followers of her organization to start taking a stand.
"This has gone on far too long" Explains Tammy, "The people of the trans community have needs, they have medical procedures that they must complete or they will die. Their condition from a medical standpoint is no different than someone with diabetes or asthma. If they don't receive the proper treatment, they will die. For them, having their gender reassignment surgery as scheduled is the treatment they need. If these surgeries keep getting pushed back it won't be hundreds of deaths. It will be thousands. Thousands of trans people will die unless this discriminatory decision is reversed."
Of course a lot are arguing that these surgeries aren't technically life saving. The ATA is equating the potential deaths to the amount of suicides they claim will occur if these surgeries are not made a priority. According to the ATA over 40% of trans people who do not get their surgery in time will commit suicide.
Others claim not having the surgery physically can kill you.
Tammy explains, "You have to understand what's going on here, these people get ready for months for this surgery. It's a very psychological thing. When it doesn't go as planned, it can ruin you."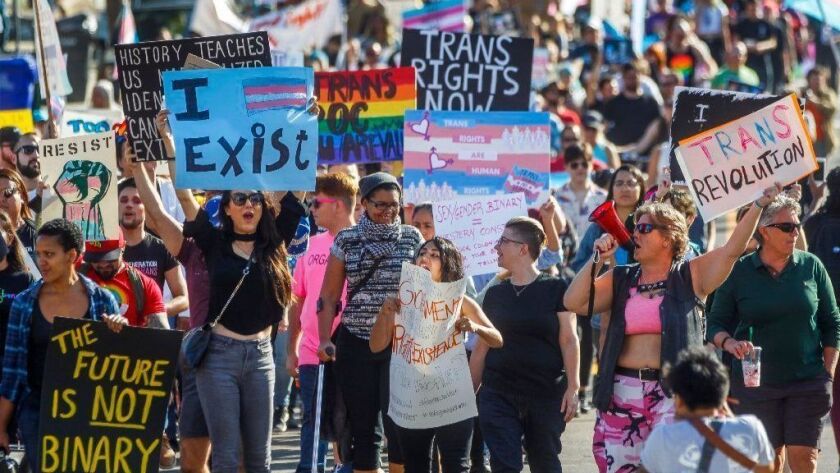 The ATA seems to have alienated a lot of potential support after they issued the message over Twitter that more people will die from the postponement of gender reassignment surgeries than will die from Coronavirus. Essentially implying that this issue is more important than the pandemic itself. A claim that they themselves have since retracted.
Still, the fight continues for Tammy Sparks and the ATA.
"We will not rest, we will not sleep, we will not stop making noise until we are given the rights and respect we deserve."