I have to admit something going into this one. Generally when a controversy such as this one comes across my desk I expect it to be a quickly ruled out conspiracy. Not this time. Did Ilhan Omar marry her brother? According to Snopes, it's actually extremely possible. Also, respects to Omar's late father, but this is a different subject entirely.
"In 2016, when it looked like Ilhan Omar stood a good chance of becoming the first Somali-American elected to the Minnesota state House of Representatives, rumors swirled that she had married her brother in an illegal effort to facilitate his obtaining U.S. citizenship status.
The rumor about Omar's brother that surfaced during her 2016 Minnesota campaign followed her as she assumed her new leadership role representing Minnesota's 5th congressional district in the U.S. House of Representatives in 2019″ – Snopes
Then this video dropped:
ILHAN OMAR SHARES HER EXTREMISTS VIEWS IN RARE 2013 VIDEO…

DOCUMENTS SHOW SHE MARRIED HER BROTHER IN IMMIGRATION SCHEME TO ACQUIRE A GREEN CARD…

WHAT ELSE IS SHE HIDING? pic.twitter.com/v3VKm3ysLr

— STRANGER THAN FICTION NEWS (@jonrohnson) February 14, 2019
According to the audio in the Tweet, Ilhan Omar did not only marry her brother, but married a second man as well to ensure she would receive her green card into the United States.
Off the bat this sounds like a right-wing birther conspiracy, but then why is Snopes unable to disprove the claims?
Did Ilhan Omar Marry Her Brother?
Ilhan Omar says that while she did marry her brother, it was not a legal marriage. It was a marriage for her family and religion. Not one that is recognized under court of law.
I'm not sure why she took that route instead of just saying it all wasn't true. But that left the door wide open for critics from the right. What's even weirder? It seems the right doesn't care too much. President Trump included.
"Trump himself mentioned the allegation that Omar had married her brother on July 17. Talking to reporters before boarding Marine One, Trump said, "There's a lot of talk about the fact that she was married to her brother. I know nothing about it.
In a June 23 article, the Star-Tribune wrote that it "could neither conclusively confirm nor rebut the allegation that he is Omar's sibling." That echoed the conclusion by Snopes.com in February 2019, that "the evidence uncovered thus far isn't definitive enough to come down on one side or the other." PolitiFact was unable to reach a conclusion during the 2018 election cycle." – PolitiFact
So that is now both Snopes and Politifact that have stated there is not enough evidence to disprove whether Ilhan Omar did or didn't marry her brother to get citizenship into the United States. Two very reputable news sources that both political sides will trust. It is suspicious to say at the very least.
Why Did The FBI Get Involved?
Around 2017, the FBI opened an investigation to try and reach a conclusion.
Right-wing bloggers claimed that Omar is married to two men for immigration fraud purposes, and one of them, Ahmed Nur Said Elmi, is her brother.
Omar shot down these allegations as "disgusting lies."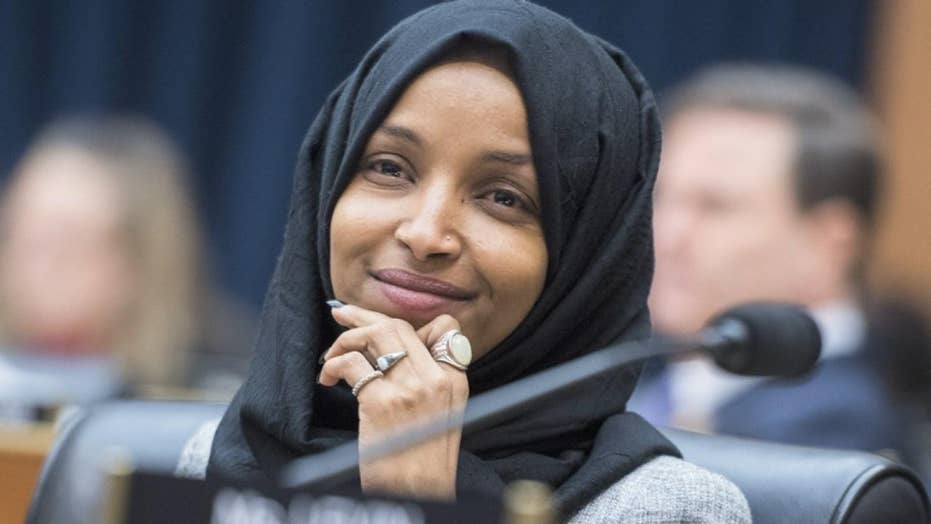 Omar was engaged to Ahmed Hirsi in 2002, however, the congresswoman said that she and Hirsi did not legally marry until 2018. She and Hirsi split in 2008, but reunited in 2012, even though Omar was legally married to Elmi until 2017.
Two FBI agents reportedly held a meeting last October after a concerned source handed over documents in relation to her 2009 marriage to Elmi. They were said to discuss the claims that Omar married Elmi, a British citizen, so he could obtain a green card and study and work in the United States." – The Sun
So allegedly the FBI had proof that Ilhan Omar did marry her brother at some point. The question then became did she do it to gain illegal citizenship into the United States? After all, marriage fraud is punishable by five years in jail and a fine of up to $250,000.
"Although agents were said to pass on the information to Immigration and Customs Enforcement and the Department of Education, government agencies have not confirmed the existence of an investigation or the potential to open one in the future." – The Sun
So apparently the FBI decided to just drop it too. Maybe it's too much of a hassle to start that kind of investigation and trial on a politician currently in office.