Colin Kaepernick will be on team Disney this upcoming season. The ex-star NFL quarterback has signed a deal with Disney. This partnership has little to do with football. Kaepernick says the docuseries will "showcase the work of Black and Brown directors and producers,". While focusing on an exploration of racial and social injustice.
The first part of the docuseries to be released will be a multiple episode series breaking down the trials and tribulations that Kaepernick dealt with after his kneeling controversy in 2017. An act that truly sent a ripple through society, and remains a talking point to this day. 
"The first project coming out of the partnership is a series chronicling Kaepernick's last five years. The former San Francisco 49ers quarterback, who sparked the NFL kneeling controversy in 2017, has been unemployed as a football player for three years after launching protests against police brutality and systemic racism, which has taken the form of players taking a knee during the national anthem." – NY Post
Good Intentions? Or Good Business?
We can turn a blind eye and just take this story at face value. Accept it as wholesome and good for a country that is amidst a racial divide.
Unfortunately, many sources are speculating that as always in business, there is a good reason, and a real reason. What appears to be a well intentioned effort on the outside is likely due, at least in part, to an effort on Disney's end to maintain good relations with the NFL. An organization they have a good deal with. Because Disney owns ESPN, who has the rights to Monday Night Football. Incase you're not following.
"Earlier in June, the ex-NFL player joined the board of directors of Medium, which partnered with Kaepernick's publishing arm to "create feature content focused on race and civil rights in America."
Last week, Disney said it will debut a new visual album from Beyoncé titled "Black is King" later this month on Disney+.
Amid Disney's stated commitment to highlight diversity, the Mouse House also has an important relationship with the NFL over lucrative media rights. In 2011, ESPN agreed to pay $15.2 billion for the rights to air Monday Night Football." – NY Post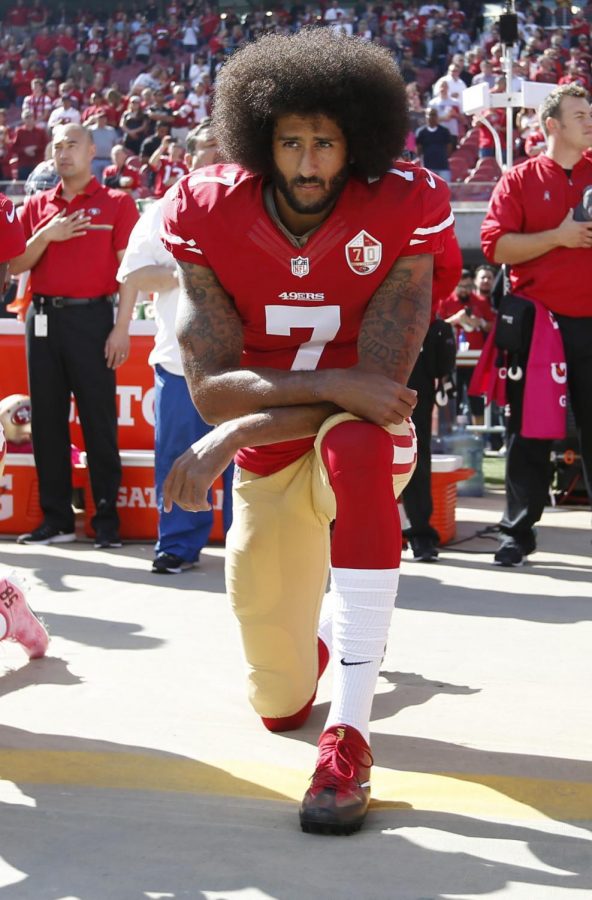 Where Can You Watch The Colin Kaepernick Docuseries?
Episodes will be available on Disney-owned platforms, including
ESPN
Disney+
Hulu
Pixar
The Undefeated, an ESPN platform