New York Congresswoman Alexandria Ocasio-Cortez made a lot of noise this week after she accused press secretary Kayleigh McEnany of being racist. AOC claimed that McEnany assumed she was just an adviser to Biden "because she was a woman of color."
"The White House clapped back at Rep. Alexandria Ocasio-Cortez, D-N.Y., after the New York Democratic congresswoman claimed press secretary Kayleigh McEnany downplayed her position and inferred it was because she was a "woman of color."
Ocasio-Cortez quoted a tweet which was a line from the briefing where McEnany referred to her as "Biden adviser Alexandria Ocasio-Cortez" but did not include context." – Fox News
.@PressSec wouldn't be the first person to mistake a women of color for having a lower position or title than she does, but Kayleigh – in case you haven't picked up a newspaper in two years, I'm a Congresswoman. https://t.co/3FRHo7dpTL

— Alexandria Ocasio-Cortez (@AOC) June 8, 2020
Ok AOC take a chill pill. Are you out of your mind? You REALLY think that Kayleigh McEnany doesn't know who you are? Just going to jump to the conclusion that Kayleigh McEnany is racist? Literally EVERYONE knows who you are. Whether they want to or not. So if this was an ego thing about your title, take my word for it you are well known.
If AOC wanted to say that she was ignored, that I would maybe buy. But McEnany not being able to identify you of all people in a small room, and then on top of that say she assumed you were an advisor because you aren't white, that's a bit of a stretch. Stop increasing the divide when your own city is rioting. We need things to cool off.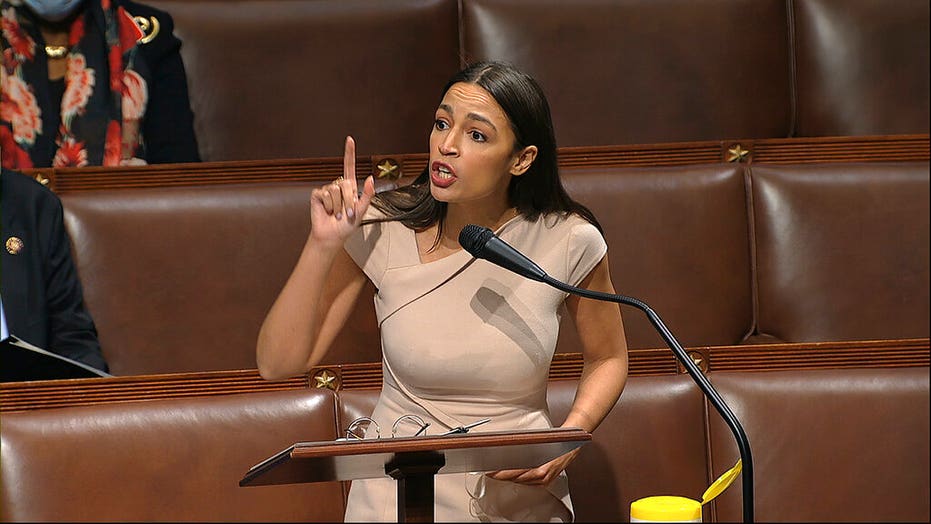 If you actually believe that Kayleigh McEnany is racist, and you were treated differently because you are a person of color, then just look at the official White House transcript from the press conference. Maybe you just misheard her AOC.
It didn't take long for Kayleigh McEnany to clap back at AOC over Twitter.
Read the transcript, Congresswoman @AOC ⬇️ https://t.co/knvCMmVjWh pic.twitter.com/q6uRWROYNA

— Kayleigh McEnany (@PressSec) June 8, 2020
So at first when I read it, I thought maybe she did actually leave out her Congresswoman title. But when you read it in full it is very clear that she identifies that she is about to name a few Congresswoman in the room, and then proceeds to name AOC.
I thought maybe calling her Joe Biden's advisor was an actual slip up. So I looked it up, AOC is LITERALLY Biden's Campaign Manager!
So when she grouped the congresswoman together, she likely said "most notably Biden advisor AOC" because she is the loudest congresswoman on the topic of defunding the police. Which was the topic at the time.
"In an NY1 segment, Ocasio-Cortez said she's "actively engaged in advocacy" for a "reduction of our NYPD budget and defunding a $6 billion NYPD budget that costs us books in the hands of our children and costs us very badly needed investment in NYCHA [New York City Housing Authority] and public housing."
That stance puts her at odds with the chair of the Congressional Black Caucus, who has rejected the call by Black Lives Matter organizers to defund police." – Fox News
So the chair of the Congressional Black Caucus is against defunding the police? Glad to see the left is on the same page…
But the story here is I actually did think AOC might be in the right when I read the first report. Kayleigh McEnany is notably candid and the idea of her accidentally saying something out of bounds in a discussion related to race is very plausible. Clearly that wasn't the case however.
After reading the transcript though you can see that while AOC may have heard it that way, it was not Kayleigh McEnany being racist. Condescending maybe, but this was not about skin color.
So to put it as simply as possible. AOC, who is the campaign manager for Joe Biden, called McEnany racist for calling her Joe Biden's campaign manager.
Like I said before, Kayleigh McEnany is off the cusp a lot. You might have had your opportunity to highlight an actual racist comment but you gotta pick your battles AOC. Going forward read the transcripts from the conference BEFORE you send out your tweets accusing racism.
Because when stuff like this happens, you just alienate people. You are a congresswoman at a very young age of 30 years old, making close to 200K a year, how is it that the White House Press Secretary is still getting you insecure. You're the one actually in a position of power. McEnany is just up there defending tweets. Jumping to a conclusion like that makes it seem that's how you perceive yourself, in a position that is a lot for you. And not in a race way, just in a your a 30 year old congresswoman way. AOC if you want to stay in this game you'll have to learn less is more most of the time. Take your incumbency and ride out 3 terms like every other NY rep.
Either way we know AOC will either double-down or ignore it. And honestly, I respect it.
Get ready for the 2020 Senate Elections, here are the 5 seats that the dems and GOP will be fighting tooth and nail for.