13 Reasons Why Season 2 School Shooting Plot Line Confirmed
Season 2 of 13 Reasons Why is dropping May 18th, this Friday (there goes my weekend). We've all been expecting this upcoming season to be based around the creepy little photographer with a hitlist. But now at last, we have reached confirmation of the 13 Reasons Why Season 2 school shooting plot line.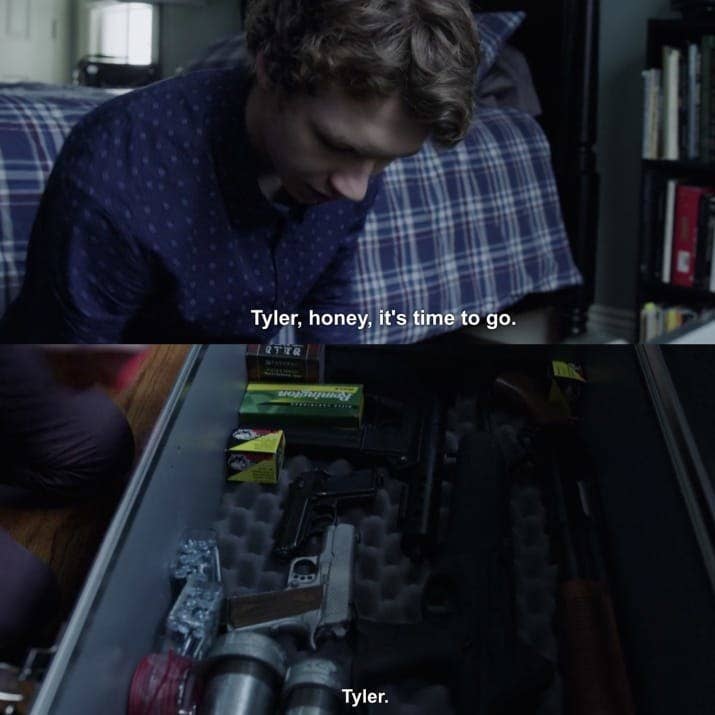 "Netflix's teen drama series "13 Reasons Why" tells the story of high school student Hannah Baker's suicide and the ripple effect it has on the community. By the first season finale, another student named Tyler Down also appeared to be at his wit's end and planning a school shooting.
The coming second season of "13 Reasons Why" will explore this storyline more." – Insider
Now that the subject at hand is confirmed, everyone has an opinion on how such a delicate and relevant topic should be handled on a show watched by high-schoolers (and others). Especially after all the backlash from season 1. A 13 Reasons Why Season 2 school shooting plot line would need to be tackled carefully…or does it? Does Netflix secretly just want that publicity of the racy and controversial show?
"One of the biggest criticisms of 13 Reasons Why so far has been that suicide was presented as the only option for Hannah – almost glorified because it was the only way out. Arguably, that's how it is for anyone who does take their own life, but many feel that there should have been more of her thought process revolving around whether or not to do it. If season 2 now picks up with Tyler arriving at the decision to shoot his classmates, many can and will argue that it glorifies being a school shooter." – Screen Rant
I mean, the whole idea of leaving behind a legacy in a trail of mysterious tapes to keep your memory alive sounds great in theory. But in practice, you're still dead. I think most people should try to comprehend that. If watching this makes you want to kill yourself, then that means it's because you want to get back at people who are alive. If that's the case then stay alive my friend. Revenge is the best motivator there is.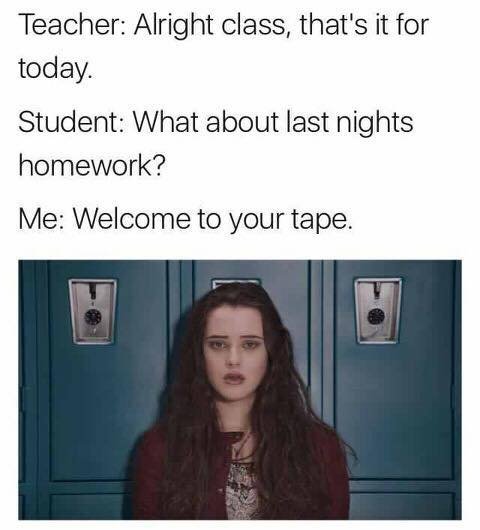 Even if that part doesn't make sense to you, and the idea of being dead with a trail of tapes behind you sounds great, did you see that suicide scene? Jesus Christ. I didn't. I had to fast-forward it. That can't make anyone want to do anything like that.
Suicide was already a hot topic then. But gun control, especially in high schools, that is nuclear.
Honestly, props to the producers for even going through with it. They do say that although the 13 Reasons Why season 2 school shooting plot line is set to launch, they plan on making season 2 a little more hopeful.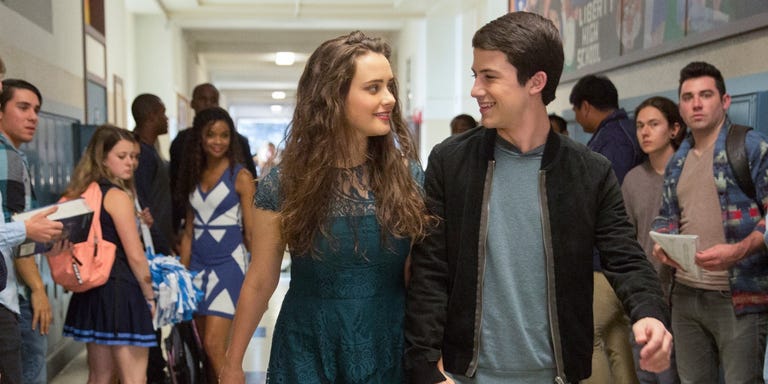 "Again, season two looks set to be a tough and uncomfortable watch for viewers which could mirror things happening within our own society.
Back in February this year, Stoneman Douglas High School shooting in Parkland, Florida was rocked by a mass high school shooting which killed 17 students and injured 17 more.
However, 13 Reasons Why showrunner Brian Yorkey has suggested that season two will be be more about "recovery". – Express
Definitely agree that if a 13 Reasons Why season 2 school shooting plot is in order, their will need to be a recovery period or some sort of consolidation. But that will be especially hard to do with something like a school shooting wrapped in.